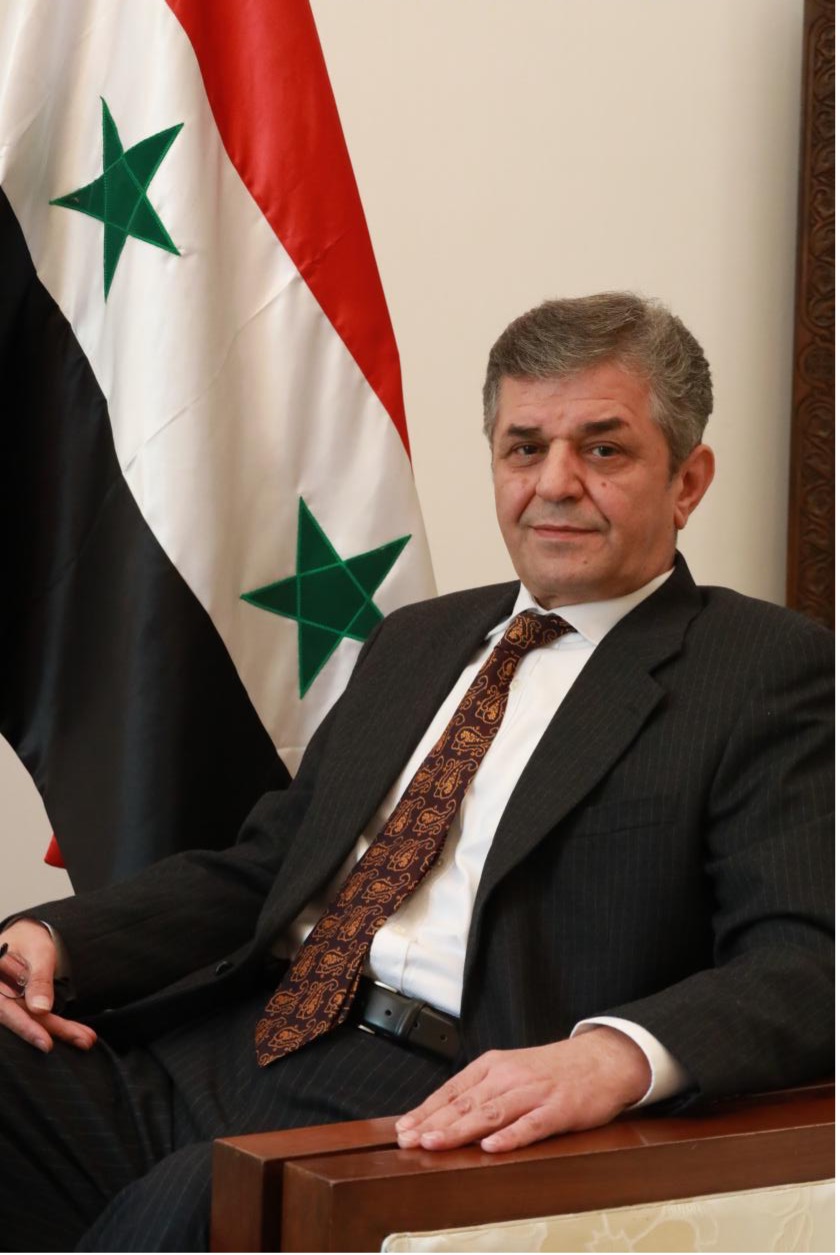 Muhammad Hassanein Khalil Khaddam, Syrian Ambassador to China (Photo by Li Boyao/People's Daily)
The historic achievements made by China in the past decade are admired. China leads the world in the total volume of trade in goods and scale of manufacturing and is a major destination for global investment and a leading country in outbound investment. It has become an innovative country.
Syria is working to realize national reconstruction and revitalization. Syria promulgated its new Investment Law in 2021 with the purpose of creating a more competitive investment environment. The new law was formulated with the philosophy of ensuring investors equal treatment with local enterprises, as well as paying more attention to the environment, public health and social issues. Thus, the investors will see a promising prospect from the start of their investment.
The Investor Service Center under the Syrian Investment Agency provides a one-stop service by giving advice and issuing project licenses to investors. Importantly, any investment proposal will be examined within 15-30 days.
With the investment license, investors will be entitled to a series of tax and non-tax benefits. Agricultural projects are exempted from income tax while tourism-related investment is exempted from tariffs and other fees. Projects on development enjoy a 75 percent income tax deduction for 10 years. Some industrial projects can enjoy a 50-75 percent income tax deduction, especially those in sectors such as technology, medicine, renewable energy, garbage collection and handicraft. The import of machinery, assembling lines and transportation systems is tariff-free, and all import controls over them were lifted.
Other advantages that Syria boasts include low labor and operational costs and geographical location.
The reconstruction process in Syria has started and the Syrian government pays great attention to investment from friendly countries. In January this year, Syria signed a memorandum of understanding (MOU) with China on cooperation under the Belt and Road Initiative to provide stronger support for Chinese enterprises engaging in our reconstruction process. We welcome Chinese enterprises to come to Syria and participate in our economic reconstruction.
Syrian people are dedicated to rebuilding a beautiful homeland that can match the long-established and splendid civilization of Syria. Syria and China have a long-standing friendship established over 2,000 years ago. When some Western countries plunged Syria into the suffering of war, China stood with us. This has reaffirmed our belief that we need to pass on to future generations the traditional friendship between our two countries.
By Muhammad Hassanein Khalil Khaddam,Syrian Ambassador to China
责编:吴正丹