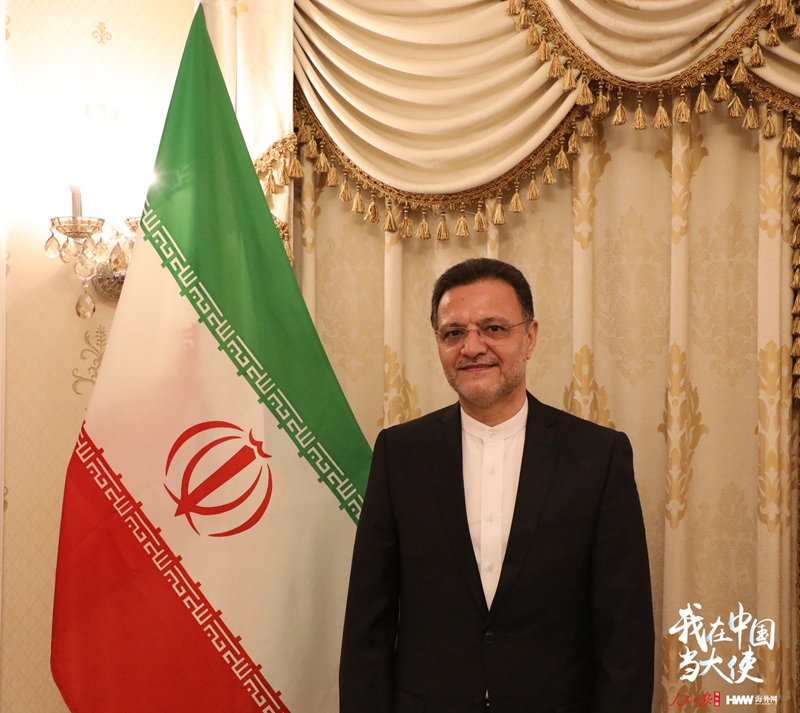 Mohsen Bakhtiar, Ambassador of Iran to China (Photo by Lu Ningyuan/People's Daily)
"With a long history and splendid culture, Iran has many scenic spots worth visiting again and again. Iran attaches great importance to Chinese tourists and offers a visa-free policy for Chinese citizens. I hope that every Chinese tourist in Iran will have a good time," Iranian ambassador to China Mohsen Bakhtiar said in a recent interview with our newspaper.
In March this year, Iran was among the second batch of destinations in China's pilot program to revive outbound group travel. Chinese travelers show great enthusiasm for travelling to Iran. Bakhtiar believes that the increased popularity of tours in Iran among Chinese tourists epitomizes the ever growing relations between Iran and China. By deepening people-to-people exchanges such as tourism, the two peoples will get closer and closer.
"Can't wait to learn more about Hangzhou"
Bakhtiar arrived in China in June this year to take up his new post. His engagement with China dates back to fifteen years ago. "Working in the Iranian power sector at that time, I had cooperation with my Chinese counterparts. As one of Iran's most important partners, China is very important for both the Iranian government and its people," Bakhtiar said, "Iranian President Ebrahim Raisi visited China in February this year, and I was appointed as Iranian ambassador to China, which offers a golden opportunity to implement the consensus reached by the heads of state of Iran and China. It is my great honor and I will work hard to deepen cooperation between Iran and China in various fields."
Bakhtiar tries to know more about China by travelling around. In Gansu province, Bakhtiar travelled to Kang County of Longnan City in the Qinling-Dabashan Mountain Area, which used to be one of the 58 contiguous counties of dire poverty in Gansu. Nowadays, it has become a "treasury" with picturesque scenery, leaving more money in people's pockets. "Gansu has many beautiful villages. It can be said that every village has its own characteristics and attractions. The local people live a decent life, which demonstrates that there is great potential to develop rural tourism," Bakhtiar said. In Xinjiang, Bakhtiar was impressed by his visit to a smart agricultural machinery company. He said, "Advanced machinery and equipment have already been used in local agriculture, and mechanical cotton picking brings more efficiency. All fields in Xinjiang, including agriculture, are developing rapidly. People are living in peace and prosperity, and their living standard has improved. This is what I have seen with my own eyes."
Bakhtiar is eager to experience the poetic and picturesque atmosphere of South China. As the 19th Asian Games is just around the corner, he has already arranged a trip to Hangzhou. He said Iran will send a delegation of more than 500 people to the 19th Asian Games in Hangzhou, hoping the athletes will deliver their best performances. He is very glad to have the opportunity to cheer for them on the spot, and he can't wait to learn more about Hangzhou. The Asian Games is an event that goes beyond sports. The Asian Games in Hangzhou will deepen exchanges and mutual understanding among Asian civilizations and promote solidarity and cooperation in Asia. "A successful Asian Games will leave unforgettable memories in the hearts of all peoples. The Hangzhou Asian Games have attracted a lot of attention, including the opening ceremony, the theme song and the mascot. May the Hangzhou Asian Games be a complete success!"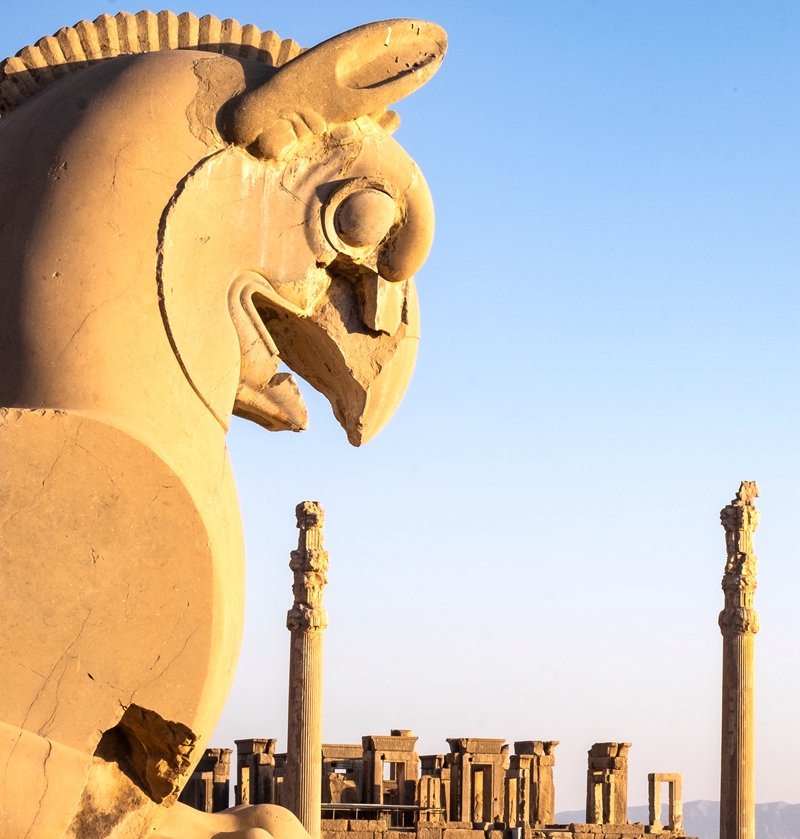 A corner of the Persepolis site in Iran. (Photo provided by the Embassy of Iran in China)
"The metro in Tehran was built by Chinese companies"
Travelling across the country, Bakhtiar is more eager to share the opportunities of Chinese modernization. As an important transportation hub on the ancient Silk Road, Iran sees the Belt and Road Initiative as an opportunity for its development. According to Bakhtiar, the Belt and Road Initiative will help a large number of developing countries pursue common development, promote economic growth and reduce poverty. This is an effort to achieve enduring peace through the establishment of mutually beneficial and win-win relationship. Iran is looking forward to the third Belt and Road Forum for International Cooperation and is ready to play a greater role in the process of jointly building the Belt and Road and to translate the friendship between Iran and China into the results of practical cooperation for the benefit of the two peoples.
The benefits of cooperation with China are visible and tangible in the daily life of Iranians. "The metro system in Tehran, the capital of Iran, was built by Chinese companies, which greatly facilitates people's travel. Iranians who have experienced the convenience of Chinese infrastructure are full of praise." Bachtiar said that after President Raisi's visit to China, the pragmatic cooperation between Iran and China is witnessing more positive results. A joint statement was issued by Iran and China in February this year to promote the development and cooperation of e-commerce between the two countries. At the recent China International Fair for Trade in Services, Iran launched an online national pavilion on a Chinese e-commerce giant, setting up a new platform for Iranian products to be linked directly with Chinese consumers. There are numerous comments from Chinese netizens on the social media account of the Iranian Embassy in Beijing, such as "I'll buy some saffron", "I'll definitely go and buy it", and "Show me more Iranian specialties." Encouraged by all these comments, Bachtiar hopes to add more Iranian specialty products directly into the "shopping cart" of Chinese consumers.
The China International Import Expo (CIIE) is another important platform for Iranian exhibitors to deeply explore the Chinese market. Bachtiar said that Iran takes CIIE as one of the most important international exhibitions and will send an unprecedented delegation to the expo this year. In addition to the establishment of national pavilions, Iranian companies will also actively participate in the corporate and commercial exhibition, where Iranian companies in various fields, such as agriculture, consumer goods, medicine and healthcare, will display their specialty products. "Iran is seeking to diversify its exports to China. Iran's exports to China, including pistachio, saffron and dried figs, continue to grow. Agricultural products such as sweet lemons, honey, citrus fruits, aquatic products and dairy products have also been authorized to enter the Chinese market," Bachtiar said.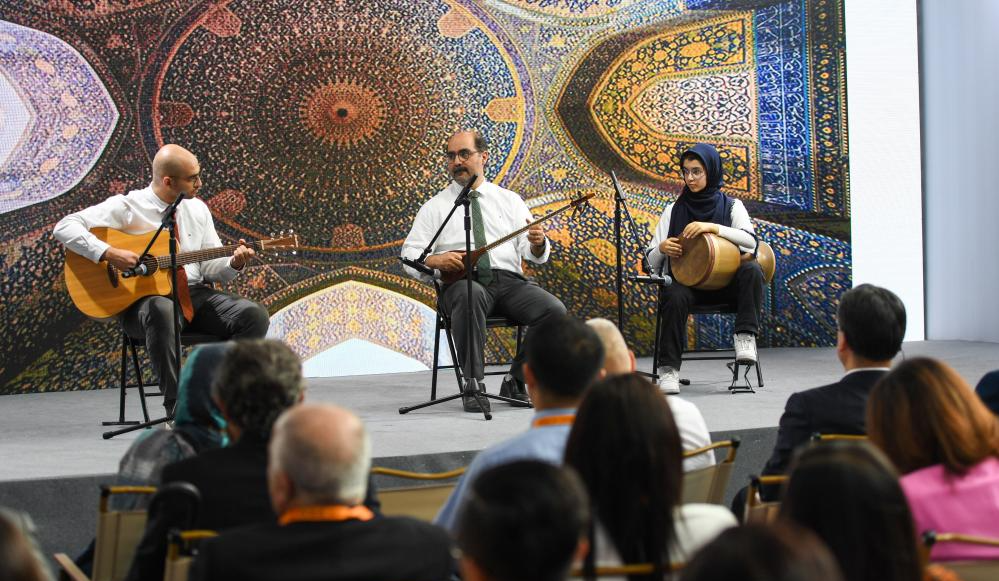 A band from Iran performs at the opening ceremony of the Cultural Exhibition of Countries along the Belt and Road during this year's CIFTIS in Beijing.(Photo by Ju Huanzong/Xinhua)
"Continue to support the Belt and Road Initiative"
In March this year, a piece of news flooded the screen globally. Iran and Saudi Arabia have agreed to resume diplomatic relations as a result of their fruitful talks in Beijing. Looking back at this historic moment, Bachtiar commented that unlike some countries that create confrontational camps and create regional conflicts in the Middle East, China has always played a constructive role in the Middle East and promoted peace, stability and security in the region.
Iran was accepted as a full member of the Shanghai Cooperation Organization (SCO) and was invited to join the BRICS cooperation mechanism this year, which has attracted wide attention from the international community. "We highly appreciate and thank China for supporting Iran's membership in the SCO and BRICS," Bachtiar said the SCO and BRICS mechanisms provide valuable opportunities for member states to deepen cooperation. SCO will help expand cooperation among its member states in various fields, such as industry, transportation, energy, tourism, trade and the environment. Iran is ready to strengthen coordination and cooperation with China within the SCO. Iran's accession to BRICS injects new impetus into the development of Iran-China relations, which is conducive to boosting bilateral cooperation on multilateral platforms.
Bachtiar holds that Iran and China share many similar or identical positions on current international and regional issues. Both of the two countries believe that peace and stability are a prerequisite for world development and prosperity, and that every country has the right to choose their own path of political, economic and social development. "As a responsible major country, China has actively promoted international cooperation and made important contributions to world peace and development. Iran has always supported and will continue to support the Belt and Road Initiative, Global Development Initiative, Global Security Initiative and Global Civilization Initiative proposed by China," Bachtiar said.
By Mao Li | Haiwainet
Follow the stories of China with the ambassadors from 27 countries and explore the vast world! Scan the QR code below and order "Talk to Ambassadors (Volume 2)" right away.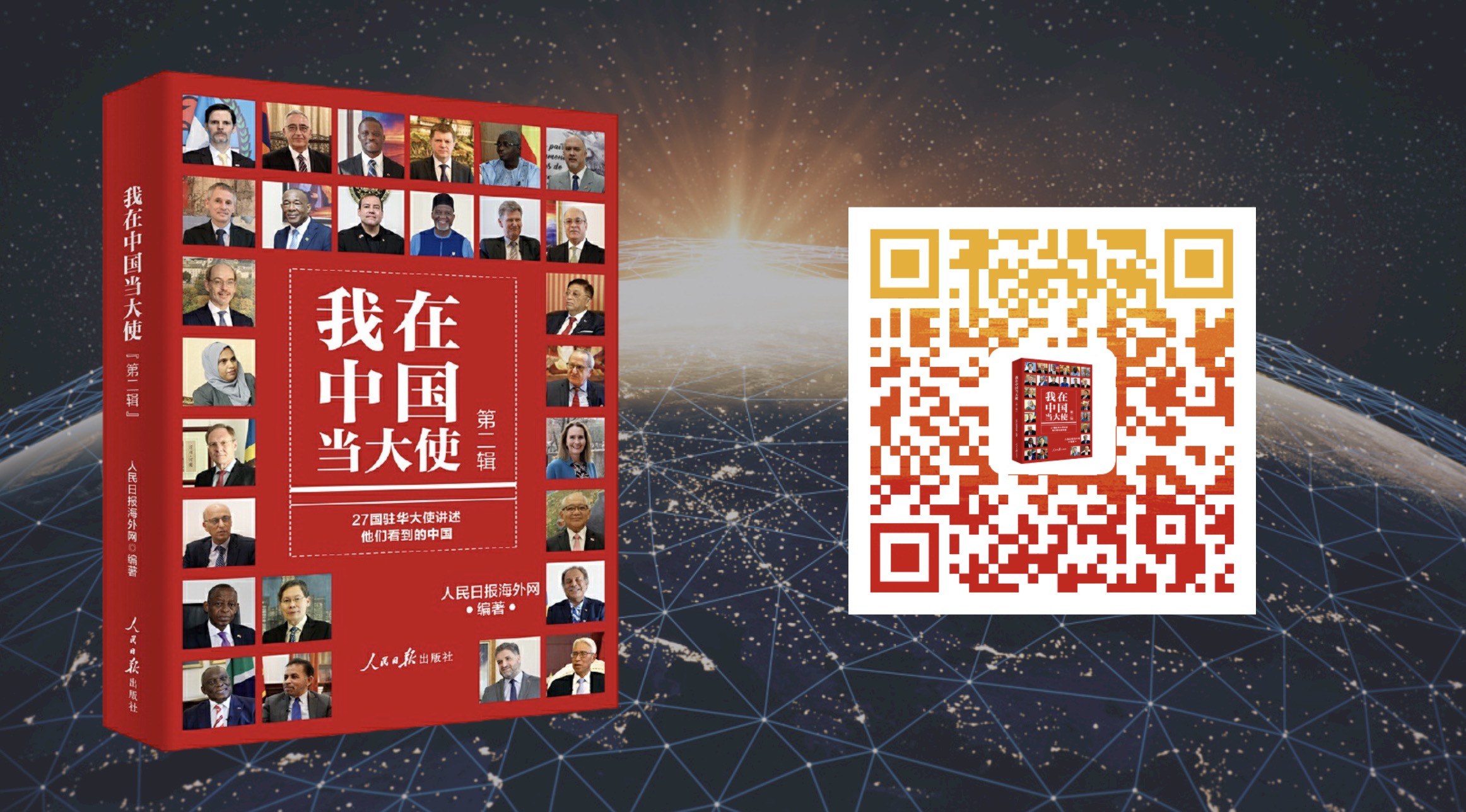 责编:何洌、陆宁远